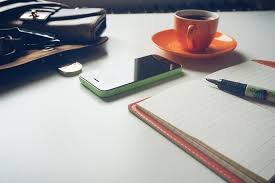 As an online service provider, it's important that we all share resources, tools, and networking tips with each other. So, that's what I'm going to do today! In the past I've talked about a few conferences and organizations that I've invested money into. I choose that word, rather than "spent" money on, because it truly has been an investment in my business, and in my future. I'd like to talk about why they have been so beneficial to me, and give you something to consider for yourself.
One of my favorite organizations is the International Virtual Assistants Association (IVAA). I joined about 6 months ago and I've found that the cost is extremely reasonable and there's a vast amount of education and resources to draw from. After all, we want our businesses to constantly propel forward, rather than being stuck in a stand-still. Sometimes taking advantage of something like this is exactly what we need to progress.
One of the biggest benefits has been what they call Coffee Chats. IVAA's website describes them as, "An informal chat where you can get answers to your business questions from others in your field." Oftentimes organizations have online discussion groups, Facebook groups, Twitter chats, or the like. What's unique with this is that it's a great opportunity to chat casually with whoever is on at the time. You can either ask questions, or bring your own expertise. You could even do both! It's also a wonderful way to get to know other virtual service providers, and possibly link up and help each other.
The resources they provide are varied and will help any entrepreneur, regardless of your niche. A few of those benefits are online and offline summits, training opportunities, monthly experts, peer discussions, and so much more. One of my favorite is their "Filing Cabinet" which is a library containing ready-made forms and templates that'll take the guesswork out of it for you.
I highly recommend you check out their site and see what other benefits are included with membership. In the near future I'll go over some of those in more detail. Remember: these organizations are more than spending money – they are a valuable investment!