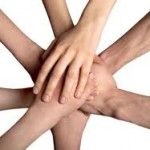 Things are not always easy in business.  One of the things I found to be a struggle is finding someone to help me become accountable in my virtual assistant business.
It's been two years now since my parents passed away.  Little did I know it would have such an impact on focus in business and family.  With that said I knew I had to set out to find someone to help me keep on track so my VA business could continue to grow.
I had a difficult time trying to figure out whether someone should be on the same business level I was, one step ahead in business or if I should be sharing my experiences.  I did research got onto different groups.  The one I finally came across was VA Networking.  It's a forum and mastermind group for virtual assistants.  Each month the owner, Tawnya Sutherland offers free training.
This fall, I got on a training call.  During the call the topic of accountability came up.  It happened another person on the call was also looking for the same type of thing.  We direct messaged our contact information and when we could get together.  Her name is Irene Chambers of It's About Time Virtual Assistant.  She provides different kinds of virtual assistant services then I do.  It was so much we didn't provide the same services but we were trying to reach the same goal.  Move our business forward with the help of someone else.
It's been two months her and I have been calling back and forth.  Every two weeks we speak on the phone and brainstorm what needs to be done before our next call.  Between those calls we communicate with a project manage program, check in and share any ideas that come up.
So who's going to be your accountability partner?