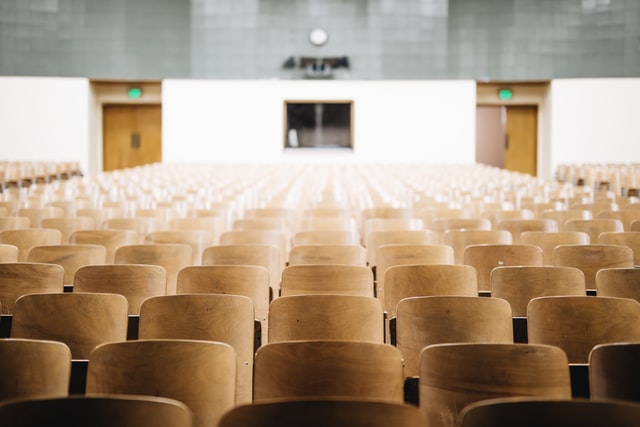 In the last couple months I've had the pleasure of attending two online business conferences. The first was for my outside-the-home job, as a school district business service coordinator. I belong to the Wisconsin Association of School Business Officials, or WASBO for short. The other was in relation to my virtual service business, the Online International Virtual Assistants Convention 2017, or OIVAC. Another organization I belong to is IVAA, the International Virtual Assistants Association. So I'd like to chat about why these conferences and associations are so valuable to me, and why any virtual service providers or subcontractors should consider joining.
It's important to note that the purpose of an organization is not simply to charge a fee for a basic, static membership. You need to know, and understand, the benefits of joining, and how best to take advantage of it. You gain the most benefit by putting forth effort into the organization, rather than waiting to see what it's going to give you. This is a good principle in business regardless: take the initiative to reap the greatest benefits.
So many of these associations offer fantastic resources, such as job boards, forums, worksheets, and templates for a variety of purposes, and give answers to both common and complicated questions. These are the places to go in order to become well-known in your industry. I've been able to attend conferences and do networking in person, but you can make connections that are just as valuable virtually, such as with OIVAC. With any organization be sure to check if they offer any local get-togethers or other opportunities to meet fellow business owners.
The WASBO conference was a 2-day event packed full of great information and ideas. We had an opportunity to go through a program called A Year of Success, which assisted those of us who were business managers in the school to be as productive as possible through the year. In the district, there are different times of the year where you're responsible for specific reports. So we have conferences throughout the year, focused on the upcoming reports. This information helps us with things like how to streamline our processes. It was very beneficial, and by meeting the other participants, we became somewhat of a family. It was just an overall great networking opportunity.
The other conference, which was for online virtual service providers, provided attendees with recordings that we could reference again in the future. Not only did I attend, but I also had the honor of being a speaker! I discussed the future of subcontracting, and was able to share my personal experience with others who were very interested in the topic. When you talk about having an opportunity to empower yourself, that was the sort of moment you're looking for. I had a great time doing that.
Even through this virtual conference, I made 2 solid contacts, if not more. And I'm confident that I'll be able to connect with more of them as I listen to the rest of the recordings. If you think you can't get anything out of a virtual conference, I hope this shows you that so many valuable things can come from it.
Joining an organization or association is a great way to step out of your comfort zone. You'll never make it big unless you're willing to take risks, and these are the perfect opportunities to get out there! I'm sure that if you put in the effort, you'll find that you'll get your money's worth. So go check them out, get out there, and start connecting!