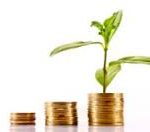 I'm taking the time at the end of this year to look back and see what's happened with my business. I ask myself what fell short of my expectations, what worked really well, and what improvements I want to make going forward. My continuous goal is to keep taking my business to the next level. It may be a matter of investing into my business or finding free quality resources. I never want to stop improving, and the best way to do that is to use my 20/20 hindsight.
One of the most successful aspects of my business has been the Virtual Team 360 podcast. I was very fortunate to have the wonderful Denise Griffiths coach me and assist me in starting this. A valuable lesson from this is the advantage of having a coach or accountability partner. It's a simple choice that brings remarkable benefits. Are you utilizing your business contacts? Look for opportunities to connect – you never know where it might lead!
I just hired another coach, Christy Haussler from Team Podcast, to help me continue to grow my podcast. All of this has supported me as I expand and given me the freedom to create some resources for you! I'm not going to spill the secret yet, but very soon I'll have some tools and resources for you to download and listen to. These were designed to help you succeed and grow your business. Among other things, I talk about goals. With the new year approaching, you'll want to set goals that you can then review at the end of the year!
Now, one of the first things I do after evaluating my year (and that I recommend you do as well) is take a look at my budget. You should examine your recurring costs, and see if there were any large purchases or investments you made for your business. Perhaps there's something you need to account for going forward into the next year. I've been fortunate to have an increase in income which led to the hiring of my latest coach. Is that something you can budget for yourself? My experience has been so positive. It's great having someone to brainstorm with, who has unique ideas and specialized experience.
Soon I will have a new resource I'll be bringing to you will have an impact on the way you run your day-to-day operations, as well as affecting the big picture. It's exciting whether you have a virtual assistant business, manage a team of subcontractors, or are looking to become a subcontractor yourself. It has helpful items to help you get into the industry quickly, and start things off efficiently. Best of all, I'm providing it to you as a free giveaway!
Have you reviewed your year? Do you have any exciting news for the coming months? Your experiences are valuable and I'd love to hear from you!